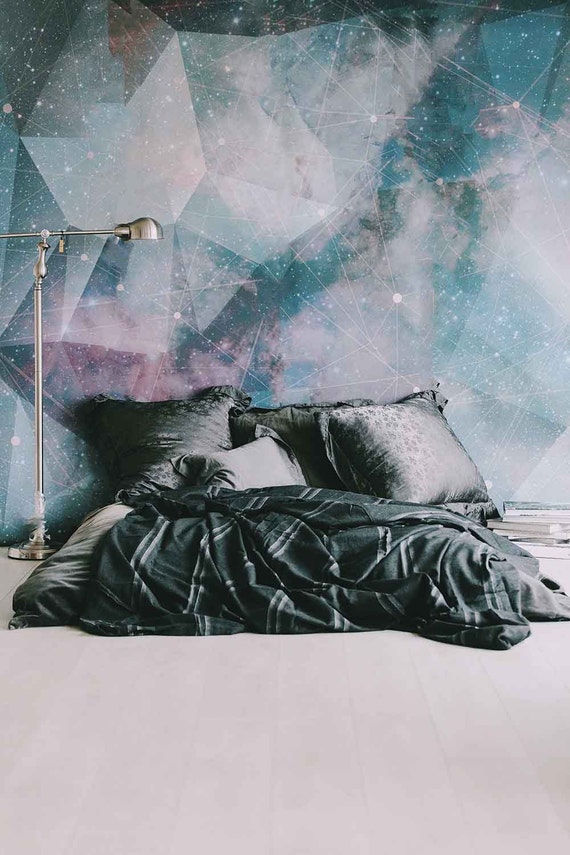 Bringing the galaxy into your home is a new trend, this year, that's really catching on. Theres something really beautiful about the galactic and celestial pattern that really works. It's been around in fashion, but now its infecting our home decor as well.
One way thats very popular is wall murals, like above. Instead of having a a statement block wall, covering your wall with images of the galaxy and constellations is a much bolder choice. If like me, you rather keep your walls a little more stripped back, heres a few ways to add a mini galaxy in a more subtle way.
This table by Moroso would make an eye-catching piece within your home. It's a functional way of following this trend.
This galaxy rug is a beautiful way to add this in, in a more subtle way. This abstract version of a galaxy is hand knitted by Front and would transform a simple room.
This Pendant Ceramic Light by Anagraphic is an interesting way too add a galaxy. In the day time, it would seem like a simple pendant. Then it would come alive in the evening, where it would scatter a galaxy of stars in your living room.
This Blinds would be a little less subtle than the others… But the idea is awesome. Being darker in colour, they would block out the day light swell as bringing a feeling of night to the room.
This Alice mirror by Italian company Slow, reminisces a moon in an alice through the looking glass feeling. The oxidised finish, really makes this beautiful.
This Anthropologie Galactic set would be my favourite design. The overall finish is designed so nicely, I would love to have this in my kitchen.